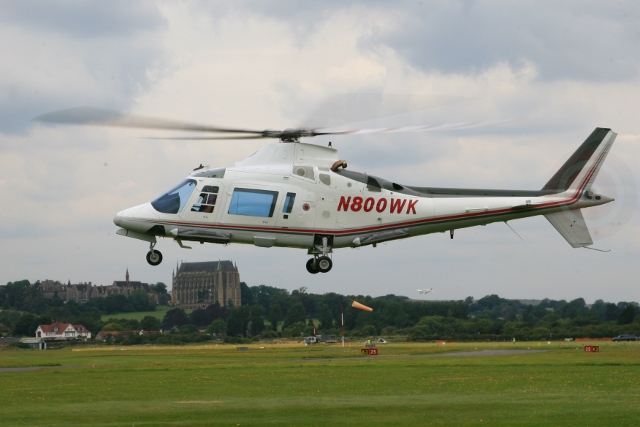 Advance Helicopters is in a unique position to be able to offer a global professional helicopter pilot programme. This course starts with a new student and takes them through to their American and European Commercial Pilots Licences and in addition gain the American Instrument Rating.
If you're not totally sure where you want to work in the world and you want to maximise your job prospects by opening up as much of the potential market as possible then this is the programme for you. With the FAA CPL+IR(H) and EASA CPL(H) that this course provides you would be able to work flying helicopters almost anywhere in the world. The FAA CPL can even be converted to a Canadian CPL with just one written exam, hence opening up the whole of the North American market. Much of the South American and African market can be flown in using an FAA licence and the EASA licence is good for the whole of Europe and many middle eastern markets. Even much of the Asia-Pacific market opens up to you with both the FAA and EASA licences.
Because of the way this course is structured it doesn't cost much more than purely doing the European system. The course follows this basic order:
FAA Private Pilot Licence
FAA Instrument Rating
EASA Private Pilot Licence
Hour Building
Commercial Pilot Licence Theory & Exams
FAA Commercial Pilot Licence
EASA Commercial Pilot Licence
At the end of the course you will have 185 hours helicopter flying with over 40 hours of this having been on the Robinson R44. You will also have 70 hours Pilot-In-Command (PIC) time which enables you to go straight on to a European twin engine rating and also converting the FAA IR to an EASA one if you wish.
The same programme can be completed without the FAA IR if you wish, hence making a reasonable cost saving.
For more details about this programme see our PPP Fact Sheet.
Being a helicopter pilot can be a fantastic career and a great alternative to leaving university with large student loans. However, like a degree program getting to that final qualification does take a certain amount of investment. When it comes to financing this we can help through our links with ATPL Finance. They offer specialist training loans to enable you to fulfil your ambition of being a pilot.

If you have any questions or would like to know more then please get in touch.