Brighton City Airport Details
Frequencies:
ATIS: 130.975 MHz
ATC: 123.150 / 125.400 MHz
Telephone Numbers:
ATIS: 01273-467372
ATC: 0844-2254202
Helicopter Information:
There are various bits of information including diagrams of the helicopter circuits on the Brighton City Airport website.
Booking System
We use an online booking system which allows our customers to check availability at any time. You can book the instructor and aircraft that you wish at anytime of the day or night and from anywhere that they can get online. You can, of course, just phone us and we'll make the booking for you.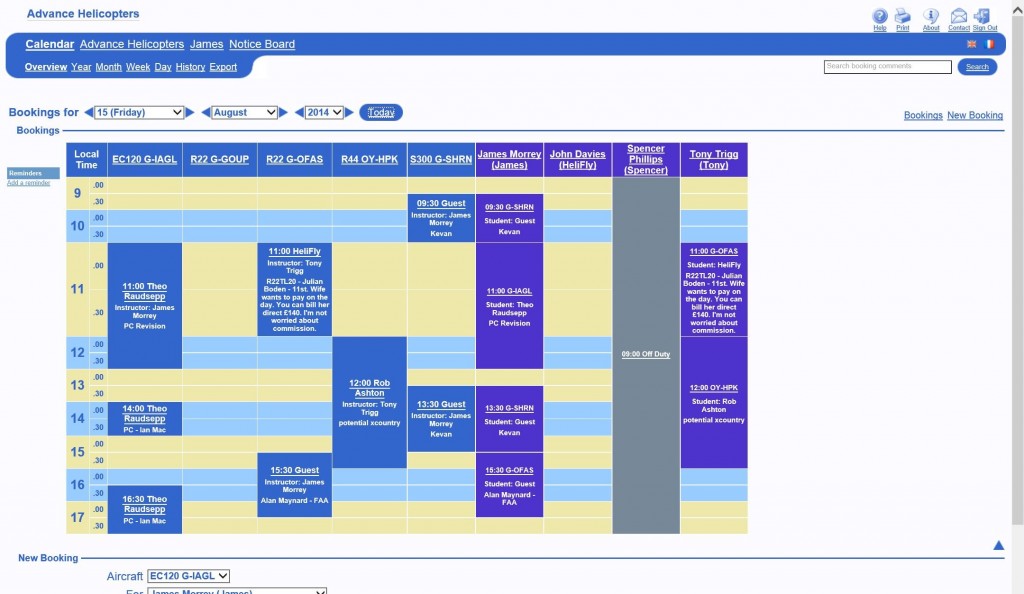 If you are already a customer of ours and have a login for our booking system then feel free to login here.